Maine Coast Cascade Necklace 2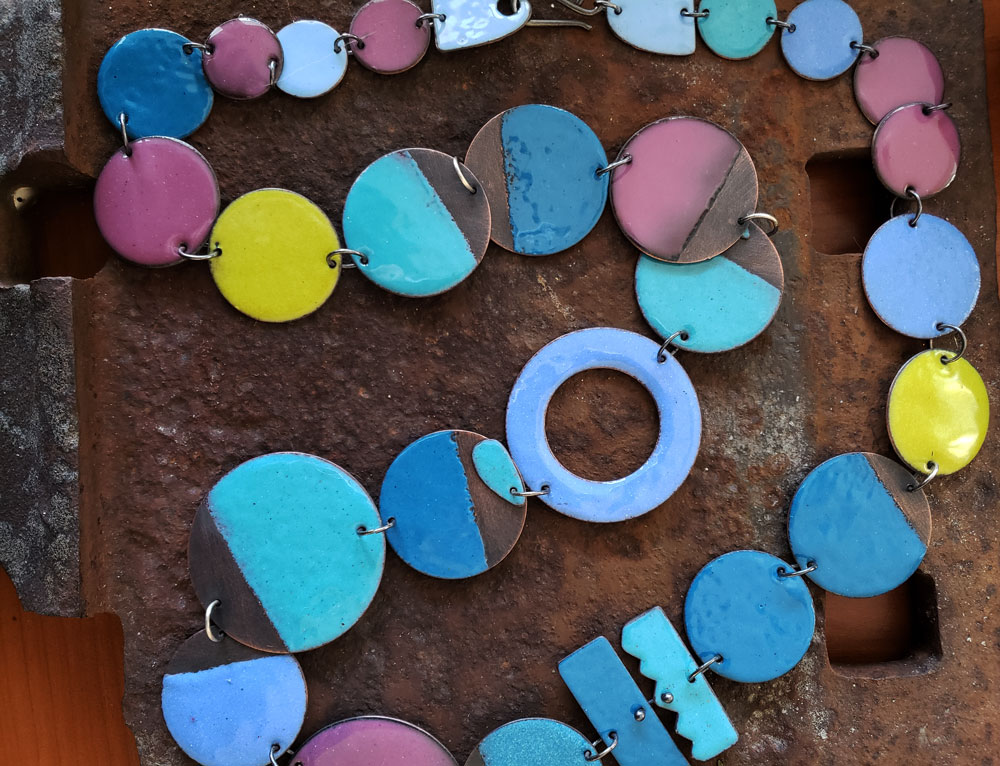 Maine Coast Cascade Necklace 2
Long and lovely in the saturated and deep colors of the place where the forest meets the sea.
Long and elegant cascading necklace with just a few small "feathers" for movement. All Sterling silver links soldered closed. Hand created sterling silver hook clasp. Exposed copper is antiqued and sealed with a museum grade protective wax. Avoid exposing to soap and or swimming pools!
A stunning statement necklace in the colors of the Maine Coast.